Latest News
Make Two Picks for Columbia Cup
Deck2Deckers, the fleet is heading west, and this weekend's Tri-Cities Columbia Cup offers players the chance to select two boats. Two thoughtful picks by the Saturday morning deadline can vault your fantasy team ahead of the competition. Answer the bell!
2021 Columbia Cup field:
U-1 Miss Madison Racing
U-3 Grigg's Ace Hardware
U-8 Miss Tri-Cities
U-9 Pinnacle Peak Consultants
U-11 Miss J&D's
U-12 Graham Racing
U-40 Beacon Plumbing
U-440 Bucket List Racing.
Not appearing: U-21 Go Fast Turn Left, U-98 Graham Trucking.
Points updated + corrected for Madison
The 2021 Gold Cup is in the books and Jimmy Shane in the U-1 pleased the hometown crowd. Congratulations to all Deck2Deckers who chose the Miss Madison and earned 3200 points at this event! The initial posting of points did not include double points for Gold Cup. This has been corrected.
The Tri-Cities Columbia Cup is next. Remember, you will make two picks for this season's only stop in Washington State.
You Gotta Gold Cup: Make Your Madison Regatta Pick!
Deck2Deckers, the race for the golden chalice is just days away. Remember that your selection for the Gold Cup at the Madison Regatta is worth DOUBLE POINTS. The deadline to pick is 12pm Eastern on Saturday, July 3.
Score Card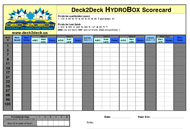 Standings
4780

5tothe5

4780

HydroInsider

4780

Miss Seanweiser

4780

Dennis Clark

4780

The Hopper

4780

JSchue206

4780

TheProf2

4780

Dead In The ...

4780

JesseD

4780

Racegirl

4780

Harley Gray

4780

DAN'S RA...

4780

Bob M

4780

missDYC

4780

Badbob

4780

Scott Kuntze

4780

Vashon Mosquito

4780

racefanwfo

4580

fhanson2005

4580

Jere

4580

Jordan

4525

Jeff C

4525

Handsome Tra...

4525

Pepsi Joe

4525

Danpul Mutun

4525

JC Steach

4525

Miss Savery

4525

U25 all the ...

4525

fan4life

4525

U-75

4525

Chet the Jet

4525

TimCollinsY1

4525

Scott Przyby...

4329

lmarlow1

4329

Buffalo Bros...

4329

Green Dragon

4329

Jim Clark

4325

5 to the 5

4325

Chris Porten

4125

Sticky Beanbag

4125

datsunaholic

4125

hydrofreak

4125

Ksauley6

4125

JoeyHydro12

4125

Sheiktoo

4125

Roostertail ...

4125

KirkH

4125

Checkerboard...

4125

Dan Clemensen

4125

Kelsey Best